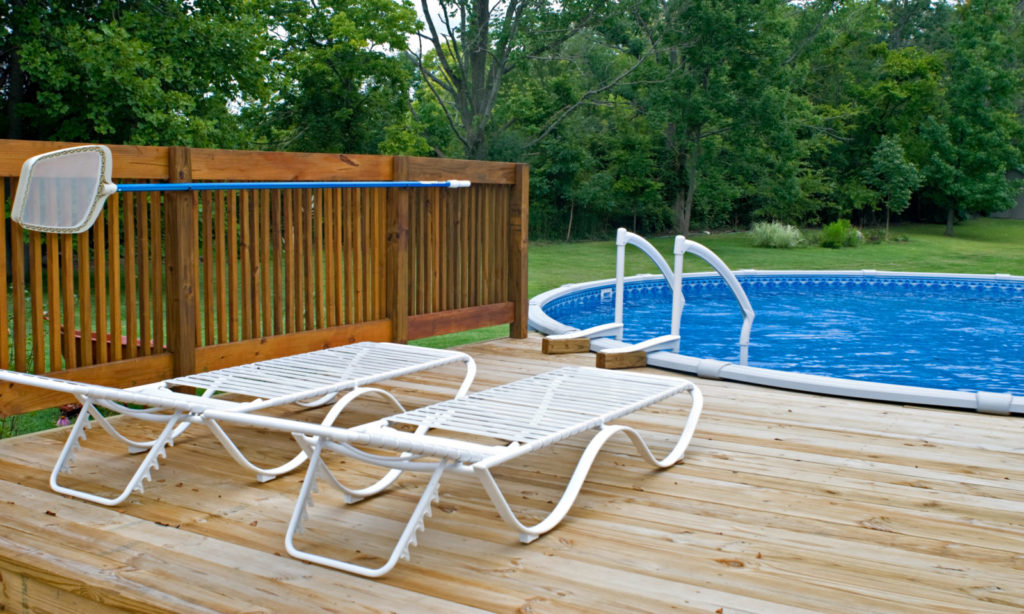 Are you jealous of huge houses with sprawling backyards? They have so much space for patios, play equipment, and – of course – that pool. It's easy to look at the homes on home and garden shows and feel like your yard is a postage stamp in comparison.  The dream of pool ownership doesn't have to be out of reach! Even small yards can often fit some sort of pool and allow you to reap the many physical and mental benefits of pool ownership.
Lavish Luxury Living
Just because your pool and yard are small, that doesn't mean it can't be a shining jewel of luxury, and in fact, it should be. Make up for the lack of wide-open space by creating the perfect, relaxing oasis. Pair the small pool with other luxury items like fire pits, hot tubs, waterfalls, or water features.  Alternatively, construct a ledge overhanging the swimming pool and put an all-weather mattress on it for lazy lounging. However you accent your small pool, you should make sure that the materials are as luxurious as you can afford.
Fantastic Fun and Fitness
If your biggest goal in pool ownership is to get into a good exercise routine, it will make you happy to know that you don't need an Olympic-sized pool to achieve that. Even small pools can be used for water fitness, yes, including swimming laps. Thanks to advances in technology, even a small square pool can be used for swimming laps or practicing rowing with current generators. If you don't like the idea of swimming against a strong current and you have a long, thin strip of yard space, you could opt for a long lap pool instead.
Cozy Yet Interesting
Finally, the best thing about a small pool is that it can be cozy and intimate in a way that a large pool cannot. You can tuck a small pool up against your patio so that it is easy to get to (for both use and maintenance) or position it in the corner of your yard and shield it from view with plants or screens. Having a small pool also allows you to make the space around it special. Surround it with distinctive landscaping (like tropical flowers) that wouldn't necessarily be right for your whole yard. Finally, a small pool can be combined with an oversized hot tub, often referred to as a spool, for the best of both worlds in limited space.
Do You Have More Questions About Swimming Pools? Ask Sunrise Premiere Pool Builders LLC
If you still have questions about how to build a brand new swimming pool, Sunrise Premiere Pool Builders LLC is here to help you. At Sunrise Pools, we can build and install your pool, spa, or hot tub and provide you with pool chemicals, services, and more. If you have questions, feel free to give us a call at 410-349-3852. To see more from us and for tips and tricks, be sure to follow us on Facebook, Twitter, Pinterest, and LinkedIn.