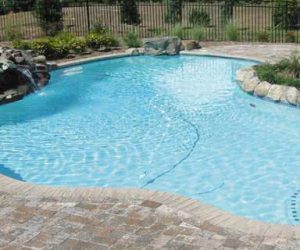 Congratulations on adding a swimming pool to your home! This decision is bound to improve your home's curb appeal and overall property value. However, if you are a first-time pool owner, then there are some things you should consider. Happily, we've compiled a list of tips and tricks that you can follow from now on. 
Read the Guide 
Reading is fundamental. Be sure to read the manual that comes with your pool. This guide will tell you everything you need to know about the equipment, the water, and the maintenance that is needed to keep your pool in prime condition. 
Keep It Clean 
Part of maintaining the pool is ensuring that it is clean and ready for use. Keep an eye on the pH levels. Check the filters and unclog the drains. Get rid of debris, and vacuum it out with a robotic machine if necessary. 
Emphasize Pool Safety 
Public and community pools have rules in place for a reason. Make those same rules apply around your own pool; many first-time pool owners might fail to do this. Supervise all children and pets when they're swimming; don't allow running around the edges of the pool, and keep the gates locked both while the pool is in use and when it isn't. 
Make an Emergency Budget 
A rainy day fund is always a good idea. That's why you set aside money for an emergency budget for your pool. This way, whenever you notice unexpected signs of damage, you can address them before they get worse. 
Do What You Can to Save Money
Building a pool will cost a pretty penny. Making sure all the necessary equipment is in place and all the repairs are done on time can also stretch your pursestrings. That's why you've got to do what you can to save money. Think about ways to increase your pool's energy efficiency. This can be as simple as shutting off the lights when it's time to go in for the night to leaving the heater off for the remainder of the summer to running the pump overnight while you're not actively swimming and having fun in the pool. 
Have Some Fun 
The most important part of pool ownership is to have fun with it. Get gadgets, floaties, accessories, and special features that will make your pool look incredible and get all of your neighbors talking. Even though owning a pool comes with a great deal of responsibility, you'll find that the investment is worth it; don't let that amount of time, money, energy, and other resources go to waste. Swimming pools are a wonderful way to keep in shape and cool off on a hot day. You've got to make the most of it! 
Questions? Ask Sunrise Premiere Pool Builders LLC
If you still have questions about how to build a brand new swimming pool, Sunrise Premiere Pool Builders LLC is here to help you. We here at Sunrise Premiere Pool Builders LLC can build and install your pool or spa and also provide you with pool chemicals, services, and more. If you have questions, feel free to give us a call at 410-349-3852. To see more from us and for tips and tricks, be sure to follow us on Facebook, Twitter, Pinterest, and LinkedIn.