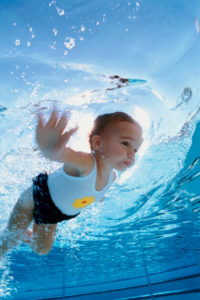 Water conservation is something that has been a hot topic. Reducing the amount of water we use is important because this resource is precious. While Earth isn't the only world with liquid water, it is the most abundant source we can tap into – to find it on other planets or moons would require a truly astronomical amount of money and effort. Besides, we don't really have that level of technological capability yet. So instead, let's talk about something much closer to home: smart ways to save water when you've got a pool in your backyard!
How Does Your Pool Experience Water Waste? 
You might not even be wasting your pool water on purpose. Water evaporation is a natural process. Trying to stop it is like yelling at the sun to turn the lights out. Swimming pool leaks are another kettle of fish. They are something you can (and should) control. Filter backwash doesn't help, and any water splashing out is also considered wasted. 
Cover Up the Pool 
How can you minimize the amount of h2o your pool loses? One suggestion is to cover it up when it isn't in use. Solar covers help diminish the evaporation that happens during the day and at night, too. 
Stop the Splashing Habit 
There's no question that splashing around in the pool is lots of fun. It's a silly way to make your kids laugh. Plus, any diving or cannonballing tricks are going to make water burst out of the pool. Unfortunately, we advise that you curb this habit. If you do want to keep splashing, make sure it all happens inside the pool structure itself. 
Make Sure There Are No Leaks 
Leakage issues cause your water bill to shoot up unexpectedly. This problem is something that affects all of your home's plumbing systems. That's why you have to verify that there are no leaks anywhere on your property. Sadly, this task is easier said than done. Fix the leaks that you can find. Individual components such as the piping, the drains, and the recyclers might have to be repaired or replaced. 
Avoid Overfilling the Pool  
Putting too much water in the pool is another mistake. Avoid overfilling the pool. Topping off your pool isn't like topping off your car's gas tank. The extra water will have to be drained; that's why we recommend you get an automatic leveler device. 
Do You Have More Questions About Swimming Pools? Ask Sunrise Premiere Pool Builders LLC
If you still have questions about how to build a brand new swimming pool, Sunrise Premiere Pool Builders LLC is here to help you. At Sunrise Pools, we can build and install your pool, spa, or hot tub and provide you with pool chemicals, services, and more. If you have questions, feel free to give us a call at 410-349-3852. To see more from us and for tips and tricks, be sure to follow us on Facebook, Twitter, Pinterest, and LinkedIn.