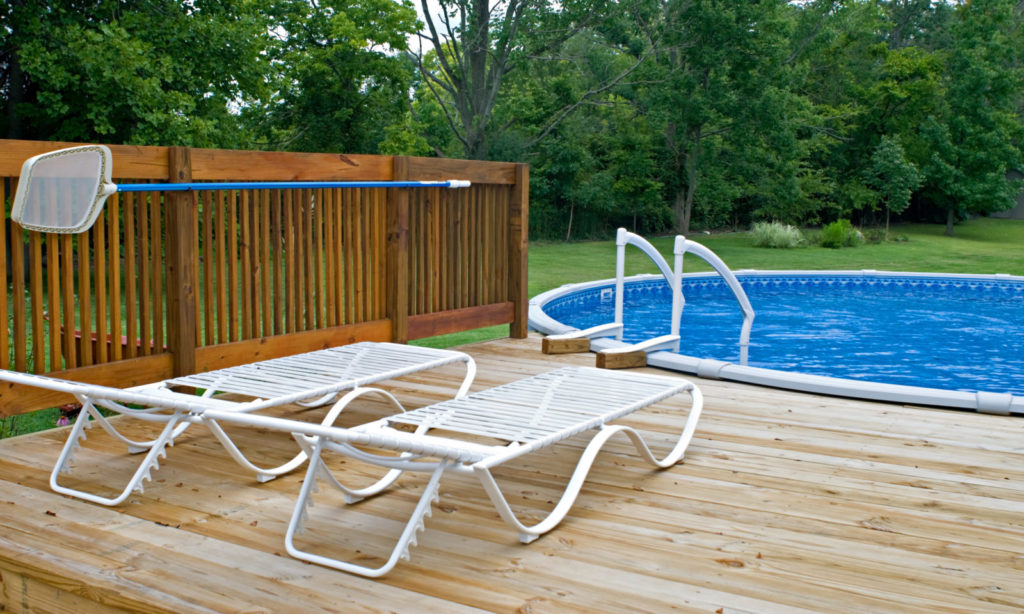 Is it just us, or do these brightly sunny and warm spring days have you longing for pool season too? We can practically smell the chlorine, and our sunscreen is ready! And if you're planning on putting in a pool for summer use, now is the right time to be thinking about it. It's a project you need to get started on ASAP – especially for an in-ground pool. But an in-ground pool isn't your only option and might not even be your best option. Sure, it's what most people picture when they think about having a pool, but above-ground pools offer their own great benefits. Read on for four great reasons to purchase an above-ground pool this year.
The Required Maintenance Is Easier
Both in-ground and above-ground pools require maintenance, but it is generally easier to do on an above-ground pool. First, they tend to not be as big or deep as in-ground pools, so it is less physically taxing to skim, scrub, or vacuum them. 
Suppose there is ever a problem with any part of an above-ground pool. In that case, it is easier to get to it and fix it than it would be for an in-ground pool (where many functions are hidden or buried).
They Have Quick And Easy Installation
Above-ground pools are much easier to install than in-ground pools. Some above-ground pools can be installed in less than a day. In-ground pools normally require more than that, even for the excavation phase. Since the process is fairly quick and easy, it is also easy to take the pool with you if you move – this is not an option with an in-ground pool, obviously.  
They Take Up Less Space
It's no secret that above-ground pools tend to be smaller than in-ground pools, but that can be a huge benefit if you have a smaller yard. Most above-ground pool manufacturers have models as small as 12-feet in diameter (round) or 12-foot by 8-foot (oval). This means that most yards could accommodate an above-ground pool. They also require less digging and disruption of the yard, making it easier to fit them into existing landscaping.
They Cost Less
Finally, above-ground pools are a cheaper pool option. In-ground pools often start at $15,000-20,000 and go up, sometimes way up, since there are many variables to the design and installation. Above-ground pools, on the other hand, are usually a fraction of that – you can easily find options for above-ground pools that are closer to the $1000-2000 range.
Do You Have More Questions About Swimming Pools? Ask Sunrise Premiere Pool Builders LLC
If you still have questions about how to build a brand new swimming pool, Sunrise Premiere Pool Builders LLC is here to help you. At Sunrise Pools, we can build and install your pool, spa, or hot tub and provide you with pool chemicals, services, and more. If you have questions, feel free to give us a call at 410-349-3852. To see more from us and for tips and tricks, be sure to follow us on Facebook, Twitter, Pinterest, and LinkedIn.