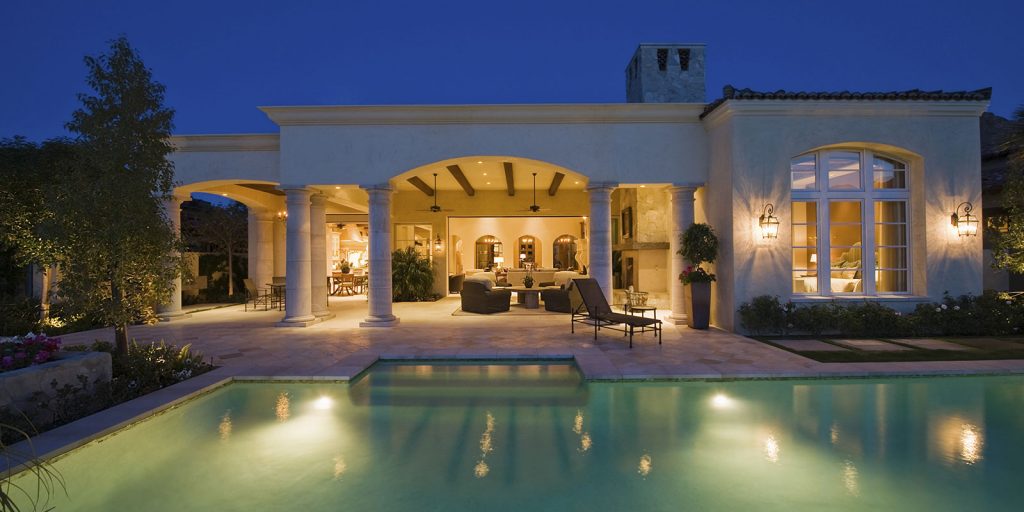 It won't be much longer until swim season is upon us! Warmer weather in Maryland is fast approaching – are you ready for it? The mornings are still going to be chilly, and the wind can pick up in the afternoon, but there's no question that winter is finally behind us. That means it's high time to open up your pool and get it ready for the next few months. Summer isn't too far away, so we're here to help you create an outdoor swimming experience like no other! 
Choose an Aesthetic You Adore 
What kind of aesthetic are you shooting for? That's a monumental question and one you should answer before you get started. The limits of your creativity are mainly constrained by how much you can afford to do. Likewise, you've got to consider the environment. Maryland's temperate mid-Atlantic climate isn't the same as in the far-flung states of Alaska and Hawaii – or even places closer to MD like New York and Florida. Picking the right plants and materials will make a huge difference. 
Designate Unique Poolside Zones
The area around the swimming pool is just as important as the pool itself. This statement may seem obvious or self-evident, but you'd be surprised at how many homeowners forget about this. The backyard represents your outdoor living canvas – will you have room for a hot tub? How about a full-on outdoor kitchen? You decide! 
Leverage the Hardscaping Features 
Typically speaking, walkways and walls help define each of the "zones" we spoke of just now. That said, you can take your hardscaping efforts a step further. Concrete patios and wooden decks are both viable choices for your poolside area. Landscaping elements such as hedges and flowerbeds can be complemented by patio pavers and flagstone steps or ramps.
Use Landscaping to Your Advantage
Even if you didn't have a swimming pool in your backyard, you'd still want to make your yard look incredible. When you do have a pool, though, don't hesitate to play it up. Greenery can turn your swim-time into something spectacular. Native plants add a touch of fun color and help soothe your racing thoughts. Just leave enough room to walk around and ensure getting back to the house is easy.  Oh, one more thing – make sure the trees and plants you cultivate don't have invasive roots. If they are placed too close to the pool, they could damage its structure and any plumbing or piping networks nearby. 
Do You Have More Questions About Swimming Pools? Ask Sunrise Premiere Pool Builders LLC
If you still have questions about how to build a brand new swimming pool, Sunrise Premiere Pool Builders LLC is here to help you. At Sunrise Pools, we can build and install your pool, spa, or hot tub and provide you with pool chemicals, services, and more. If you have questions, feel free to give us a call at 410-349-3852. To see more from us and for tips and tricks, be sure to follow us on Facebook, Twitter, Pinterest, and LinkedIn.