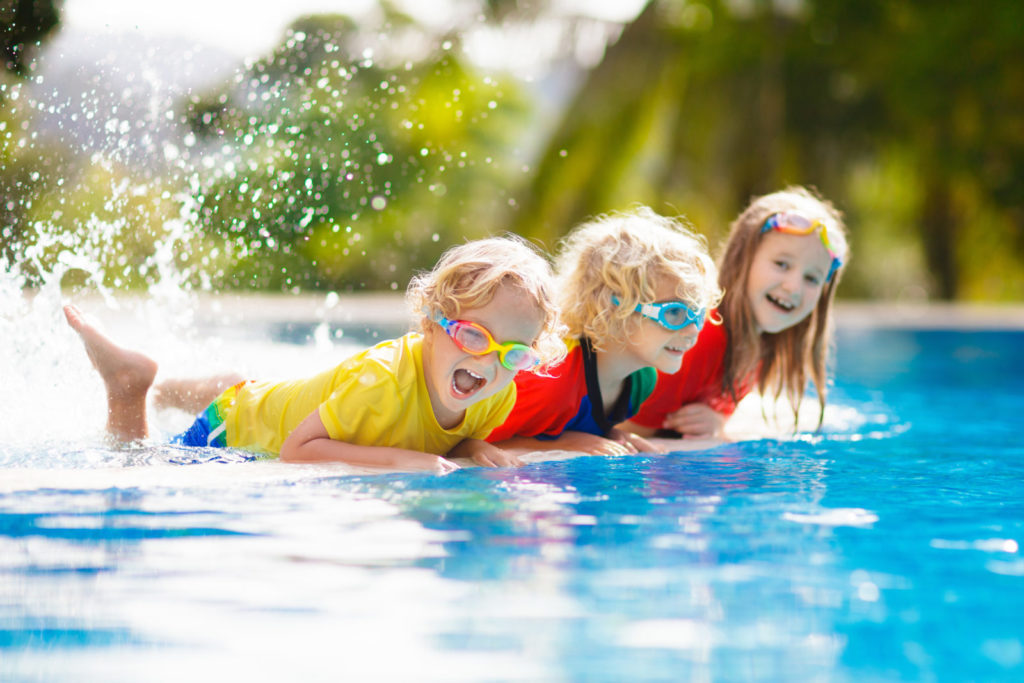 While summer is almost over, that doesn't mean swim time fun needs to end. Remember those pool games you used to play when you were growing up? Even if the times have changed, they haven't. That means these aquatic icons are as enjoyable as ever. Pool toys, beach balls, and cannonball competitions can only go so far. Mix up the repertoire a little bit! 
Marco! Polo! 
Hide and seek is a classic childhood game. The swimming-based version is called Marco Polo. It's a fun twist on that age-old game of Tag that everyone knows. One player is named "Marco" while the others are designated "Polo," and tagging results in the caught player becoming "it" as a result. Freeze-in-place rules or flashlight rules for nighttime pool games are great ways to shake up the traditional rules. The "fish out of water" variant allows players to get out of the water and try to elude Marco. Anyone who isn't stealthy enough runs the risk of being made into Marco instead. 
Treasure Diving Games 
Beads, jewels, and dice serve as the "treasure" in these pool games. Like the Easter egg hunt, it's a race to see who can collect the most prizes. Set up a three-count to indicate when everyone should jump in, and then have someone keep a timer to impose a shorter play window.  
Playing Chicken 
Older kids and teenagers are going to go nuts for this game in particular. That's because there's a fair bit of daring and excitement involved. Four players enter the game, split into two teams. All of them gather in the middle of the pool. Whoever is smaller sits on their larger teammate's shoulders. Then they charge at each other, and whoever falls off first loses. It's kind of like jousting, from a certain point of view! 
Sharks vs. Minnows 
For this game to work, assemble a slightly larger group of players. That means five or six, at a minimum. The first player becomes the Shark, while the others are the Minnows. The Shark waits in the middle of the water while the other players take their positions at one end of the pool. At the sound of "go," they all get into the swimming pool. After that, they do their best to dodge past the Shark. The goal is to make it to the other end untouched. The catch is that anyone who is caught becomes a Shark as well. The more tags that happen, the more Sharks there are. The last Minnow left is considered the winner. 
Do You Have More Questions About Swimming Pools? Ask Sunrise Premiere Pool Builders LLC
If you still have questions about how to build a brand new swimming pool, Sunrise Premiere Pool Builders LLC is here to help you. At Sunrise Pools, we can build and install your pool, spa, or hot tub and provide you with pool chemicals, services, and more. If you have questions, feel free to give us a call at 410-349-3852. To see more from us and for tips and tricks, be sure to follow us on Facebook, Twitter, Pinterest, and LinkedIn.