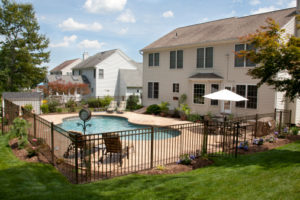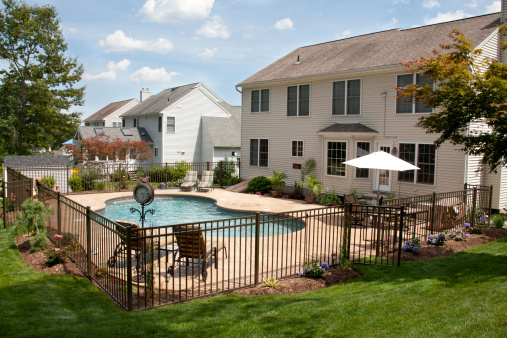 Hi there! Have you been searching for the right place to install your pool? In that case, we have some excellent advice for you. For one thing, you need to decide how big your new pool is going to be. Then, you can survey the section of your backyard that you want to upgrade. One good way to figure out if your dreams are too unrealistic is to follow recent trends. Rectangular pools are particularly popular. One side is approximately double the size of the other, and the depth averages out to be 5.5 feet. If you need more help making up your mind, read on! 
Why Do You Want to Have the Pool? 
First things first, let's talk about the motivation behind why you would like to acquire an inground pool. Spending some time floating around in the water and sunshine is enough to help you relax. Plus, it's a fantastic way to get away from the screens you stare at all day. Look at it this way: if you only want a quick dip, your choices for inground pools are going to be much smaller. Meanwhile, if you're planning on exercising, lap pools and swim spas are going to be better investments. 
Who Are the Primary Users Going to Be? 
Next up, think about who uses the pool. Deeper inground pools are best-suited for adults. Meanwhile, kids are going to be more comfortable in shallower pools. These wading areas serve as a great place for them to splash around and have fun. 
Universal design also factors into your decision-making. Pool ladders are great for quickly moving in and out of the water. Still, accessibility could be challenging for anyone with mobility issues. Pool steps and beach entries provide excellent solutions to this dilemma. You've also got to think about how many people want to go swimming. Beyond your immediate family, friends, relatives, and neighbors will probably join you.
What Restrictions Are There? 
With all of that in mind, it's time to turn your attention to project constraints. First of all, your budget might get in the way. Inground pools will require more resources based on how large and deep they are. The quality of the building materials could be out of your price range, as well. As we noted above, the dimensions of your yard will play a factor, too. Leave enough space for a pool deck. It's also a good idea to arrange spaces for attractive walkways and pretty landscaping! 
Do You Have More Questions About Swimming Pools? Ask Sunrise Premiere Pool Builders LLC
If you still have questions about how to build a brand new swimming pool, Sunrise Premiere Pool Builders LLC is here to help you. At Sunrise Pools, we can build and install your pool, spa, or hot tub and provide you with pool chemicals, services, and more. If you have questions, feel free to give us a call at 410-349-3852. To see more from us and for tips and tricks, be sure to follow us on Facebook, Twitter, Pinterest, and LinkedIn.