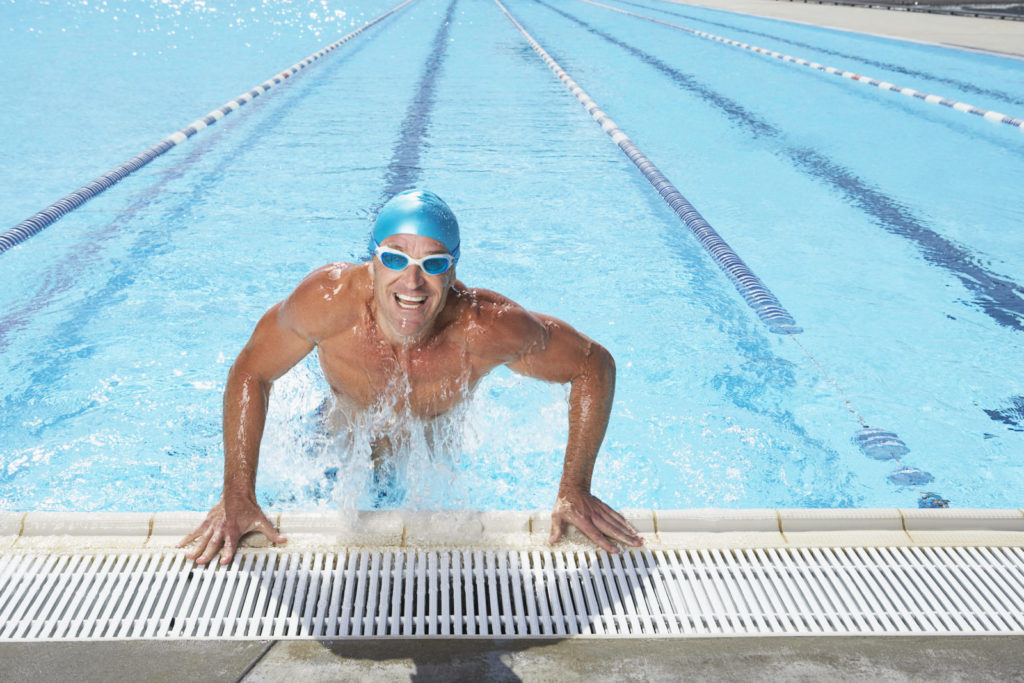 There are some easy ways to make the most of your swimming pool exercise goals. In fact, getting your exercise on with the use of a swimming pool can make the most of your swimming pool enjoyment. The reality is, even beginners can get their start by getting a sweat on in their swimming pool for maximum exercise. Here is a useful guide to encourage swimming pool owners to maximize their fitness goals. 
28 Laps
For the ultimate beginner, roughly 700 yards is a good goal to set for yourself when it comes to breaking a sweat with the help of your swimming pool. In fact, this type of workout is guaranteed to get your body moving and working hard. This means you'll want to aim for 28 laps total. Ultimately, if you are just beginning your fitness regime, slow and steady will continue to win the race. As a result, swimming fifty yards first and foremost is a great way to start. Then, take your time and build up to 150 yards — or six laps total. Taking it easy and not rushing the process is a perfect way to settle into your new workout routine.
36 Laps
For moderate fitness fanatics, planning a longer lap is ideal. In fact, for those looking to gain a little more and get more out of their swimming pool workout, swimming longer laps are ideal. The reality is, starting with 200 yards could be an excellent way to get the most out of a swimming pool workout. Ultimately, this means you'll want to incorporate a combination of kicking, drilling, and swimming to really build up a sweat.
48 Laps
Lastly, for those serious fitness gurus, getting the maximum effect of a swimming pool workout will involve a good amount of laps. In fact, if you are looking for the biggest workout — and getting the most bang for your workout buck, taking the time to plan a 1,200-yard swim is always a great goal to have. 
Bottom Line
At the end of the day, there are some great ways to make the most out of a swimming pool if you are looking to get fit. In fact, swimming is an excellent fitness routine you can incorporate into your daily life to reap some wonderfully healthy benefits. 
Do You Have More Questions About Swimming Pools? Ask Sunrise Premiere Pool Builders LLC
If you still have questions about how to build a brand new swimming pool, Sunrise Premiere Pool Builders LLC is here to help you. At Sunrise Pools, we can build and install your pool, spa, or hot tub and provide you with pool chemicals, services, and more. If you have questions, feel free to give us a call at 410-349-3852. To see more from us and for tips and tricks, be sure to follow us on Facebook, Twitter, Pinterest, and LinkedIn.