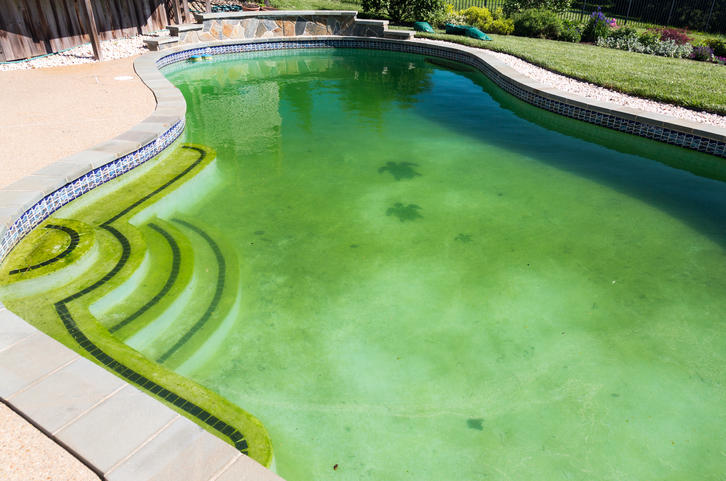 Summer won't officially start for another month. However, Memorial Day is coming up in a few weeks. It typically counts as the unofficial start of summer; this period will last until Labor Day in the fall. At least it does by society's expectations. Suppose you mean to host a modest gathering for a pool party in celebration of everyone getting vaccinated. In that case, you'll need to make sure the pool water is as clean as possible. It's high time to get rid of pollen! 
Turn On the Filtration Systems 
Take a moment to imagine the filters attached to your home's HVAC system. You can use that mental image to help guide you as you begin clearing pollen out of your pool. In other words, start the process by turning the filtration system on. Although the filters won't be able to eliminate all of the pollen, it's a good way to make some headway.
Keep Skimming the Surface
We also suggest that you continue to skim the surface of the pool. Make sure your skimmer has a mesh head that can scoop out the pollen particles. Although performing this chore every morning sounds like a boring waste of time, you'll thank yourself for your efforts later on. However, during peak pollen season, you'll need to do this more than once per day.
Try Using Aluminum Sulfate 
Another surprising tactic for removing the annoying presence of dust, pollen, mold, mildew, and algae is to use aluminum sulfate. This substance binds to the pollen and traps the particulates that are too small for the filters to collect. Then, just grab the skimmer and dip it into the pool water as you would normally do.
Perform the Pool Shock Technique 
Now we're getting to the more complex countermeasures. The key thing to remember here is that shocking the pool doesn't actually destroy the pollen buildup. It will, however, attack the microorganisms that are having their own little shindig between last night and this morning!
Vacuum the Pool As Needed 
Our final piece of advice has to do with vacuuming the swimming pool. Please note that this isn't exactly the same method as what you would do to clean up the living room inside your house. Before you do this, though, wait and see how all of the other solutions we've suggested work. That's because you'll run up the water and electric bills. This process sounds time-consuming, but we promise that it isn't. Plus, the pollen will be gone, and you'll have clear and pristine water again!
Do You Have More Questions About Swimming Pools? Ask Sunrise Premiere Pool Builders LLC
If you still have questions about how to build a brand new swimming pool, Sunrise Premiere Pool Builders LLC is here to help you. At Sunrise Pools, we can build and install your pool, spa, or hot tub and provide you with pool chemicals, services, and more. If you have questions, feel free to give us a call at 410-349-3852. To see more from us and for tips and tricks, be sure to follow us on Facebook, Twitter, Pinterest, and LinkedIn.