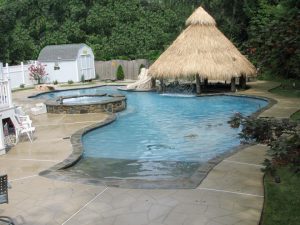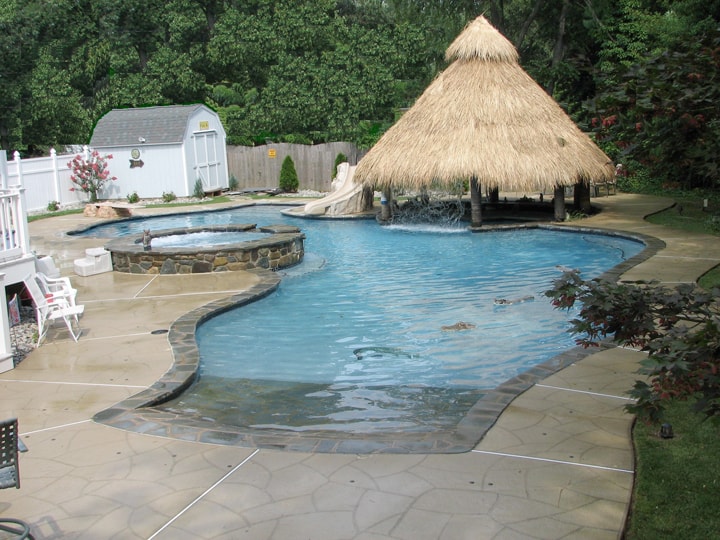 When it comes to pool safety, COVID-19 has brought along with it some new precautions that people need to be wary of. In fact, with pool season over, but the pandemic still in full swing — with no real end in sight, it's important to be cautious about your pool and prepare for the next season — depending on when things will begin to get back to normal. Regardless, being prepared for the worst may be in your best interest — for everyone's safety involved. Here are some helpful tips to keep your pool safe amid the COVID-19 pandemic.
Proper Swimming Pool Cleanings
Ideally, you routinely clean your pool. In fact, having weekly pool cleanings is important. But, with COVID-19 still around, it is imperative that these cleanings are still maintained. In fact, ensuring your swimming pool continues to have routine maintenance and cleanings becomes increasingly important. Swimming pools become utilized more these days with people stuck at home a lot more frequently. As a result, being mindful to have your cleanings go uninterrupted can ultimately make a world of a difference from a health and safety perspective.
Proper Swimming Pool Safety
Besides cleanings, it is important to always practice proper swimming pool safety — no matter where you are. In fact, when it comes to swimming pool safety, having the proper measures in place is the best thing you can do to keep everyone safe and secure. The reality is, you'll definitely want to keep your pool area safe by installing a fence or gate around the entirety of the swimming pool. Additionally, it is imperative that swimming pool owners make sure to never allow young people to swim alone and always make sure all children are being watched and never left unattended. No matter what is going on in the world, keeping your swimming pool area safe is crucial to everyone's safety.
Bottom Line
At the end of the day, there is nothing better than enjoying a swimming pool in your own home. In fact, having a safe and secure swimming pool area is easier than you think. The reality is, by having cleanings regularly and maintaining proper pool safety measures you can ultimately enjoy your swimming pool no matter what is going on in our current climate.
Questions? Ask Sunrise Premiere Pool Builders LLC
If you still have questions about how to build a brand new swimming pool, Sunrise Premiere Pool Builders LLC is here to help you. We here at Sunrise Premiere Pool Builders LLC can build and install your pool or spa and also provide you with pool chemicals, services, and more. If you have questions, feel free to give us a call at 410-349-3852. To see more from us and for tips and tricks, be sure to follow us on Facebook, Twitter, Pinterest, and LinkedIn.