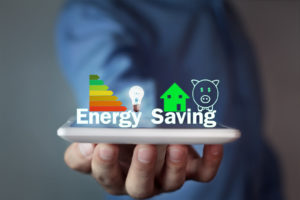 It's a simple question, really: What is the equipment used to bond and ground your swimming pool? What do those technical terms even mean?? We're so glad that you asked because we can give you some quick and easy-to-understand answers. So before you wait an hour to take your next dip, here are some useful facts for you to digest!
An Explanation of Bonding and Grounding 
First of all, let's discuss what bonding and grounding mean. It all has to do with electricity. As hard as it may be to believe, your pool needs to have a steady supply of electrical power. Pool pumps, light fixtures, automatic covers, and robotic cleaners don't work by magic, after all! The problem is that water and electricity don't get along. Water conducts electricity which makes it extra dangerous to be reckless around. Bonding and grounding ensure electrical safety around the edges of the pool itself. You've probably heard the two words used to indicate the same concept, but that is a misconception.  
Grounding Pool Equipment 
So how do you go about grounding your pool equipment? Yet another excellent question. This method relies on the use of copper wire. The wire redirects the electricity back down into the ground, where it is rendered harmless. If you want to make absolutely sure your swimming pool isn't a handy target for an errant lightning bolt, you'll have to call a licensed electrician to come and configure this system for you. Alternatively, you could use a GFCI outlet. These devices can detect malfunctions such as shorts or faults. Then they'll cut the affected circuit. As a result, the electricity is dispersed into the ground.  
Bonding Pool Equipment 
Now let's talk about how to bond your swimming pool equipment. This method helps make swimming pools and hot tubs safer. Since it decreases the risks of unexpected electric shocks, you'll be glad you had it done before anything harmful can happen. A professional electrician can perform the numerous complicated tasks associated with this technique. In time, a grid will come together; this grid includes the many metal components that support the pool and enable it to function more efficiently: the pool shell, the lighting, metal fittings, electric pump motors, handrails, and the water, too!    
Should I Try Doing This?
In short, do not attempt to do this by yourself. Inexperienced pool owners put themselves in more danger. Plus, you could be subject to hefty fines and other consequences. Honestly, you're better off calling a licensed electrician and pool inspector to ensure everything is shipshape!
Do You Have More Questions About Swimming Pools? Ask Sunrise Premiere Pool Builders LLC!
If you still have questions about how to build a brand new swimming pool, Sunrise Premiere Pool Builders LLC is here to help you. At Sunrise Pools, we can build and install your pool, spa, or hot tub and provide you with pool chemicals, services, and more. If you have questions, feel free to give us a call at 410-349-3852. To see more from us and for tips and tricks, be sure to follow us on Facebook, Twitter, Pinterest, and LinkedIn.