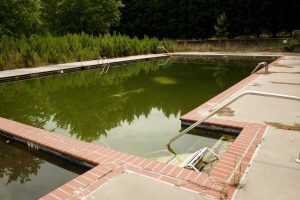 So sometime in the recent past, likely over the past few months of being stuck at home, you decided that what you really need in your life is your own pool. It's a great choice, since having your own pool really means having your own little slice of relaxation heaven in your backyard. Owning a pool does take some work, however, and many first time pool owners don't even know where to start. This list is a great jumping off point to understanding the pool accessories that you really need. 
Chemicals
Shock and test strips are the two biggest things that you need in the pool chemical category. Shock is a super chlorinating agent that will kill all of the bacteria in the water that your standard, daily chlorine doesn't get. If the pool water starts to look cloudy or you get some algae growth, you will need to shock. Test strips are used to test the chemical levels in the water and make sure that they stay where they need to be. These strips help you to know what you need to add to your water to regulate it. 
Cleaning Tools
There are several must-have cleaning tools for your new pool. The first is a skimmer, a flat fine mesh net attached to a long pole. This is used to skim debris off the surface (think leaves and bugs) but it can also be used to retrieve things from the bottom. The pool brush is a large brush head that can attach to the same pole as your skimmer net. You will use the brush to scrub the sides and bottom of the pool, especially if you have to treat for algae. A pool vacuum is another essential tool. A manual vacuum head can attach to the same pole as the skimmer and brush, but will also have a hose for sucking up debris from the bottom of the pool. If you don't like the idea of doing manual vacuuming, there are also robotic pool vacuums available. 
Safety Tech
There are several safety items that you should consider. The most important is a pool cover. You should have a safety cover for your pool, which will also serve you well in the off season when you close up the pool. Some of these covers also serve as a solar blanket, heating your pool, which is a nice bonus. You should also have fencing around your pool and you should invest in motion sensing alarms. These can be placed around the pool or in the pool and they go off whenever anyone comes into the pool area or gets into the water.
Questions? Ask Sunrise Premiere Pool Builders LLC
If you still have questions about how to build a brand new swimming pool, Sunrise Premiere Pool Builders LLC is here to help you. We here at Sunrise Premiere Pool Builders LLC can build and install your pool or spa and also provide you with pool chemicals, services, and more. If you have questions, feel free to give us a call at 410-349-3852. To see more from us and for tips and tricks, be sure to follow us on Facebook, Twitter, Pinterest, and LinkedIn.