With the hectic pace of modern life, the often uttered excuse "I'm busy" is frequently a dramatic understatement. Many of us do not have the time to even sit down for a minute, let alone actually try to relax ourselves. However taking care of our physical and emotional needs is essential to living a happy life.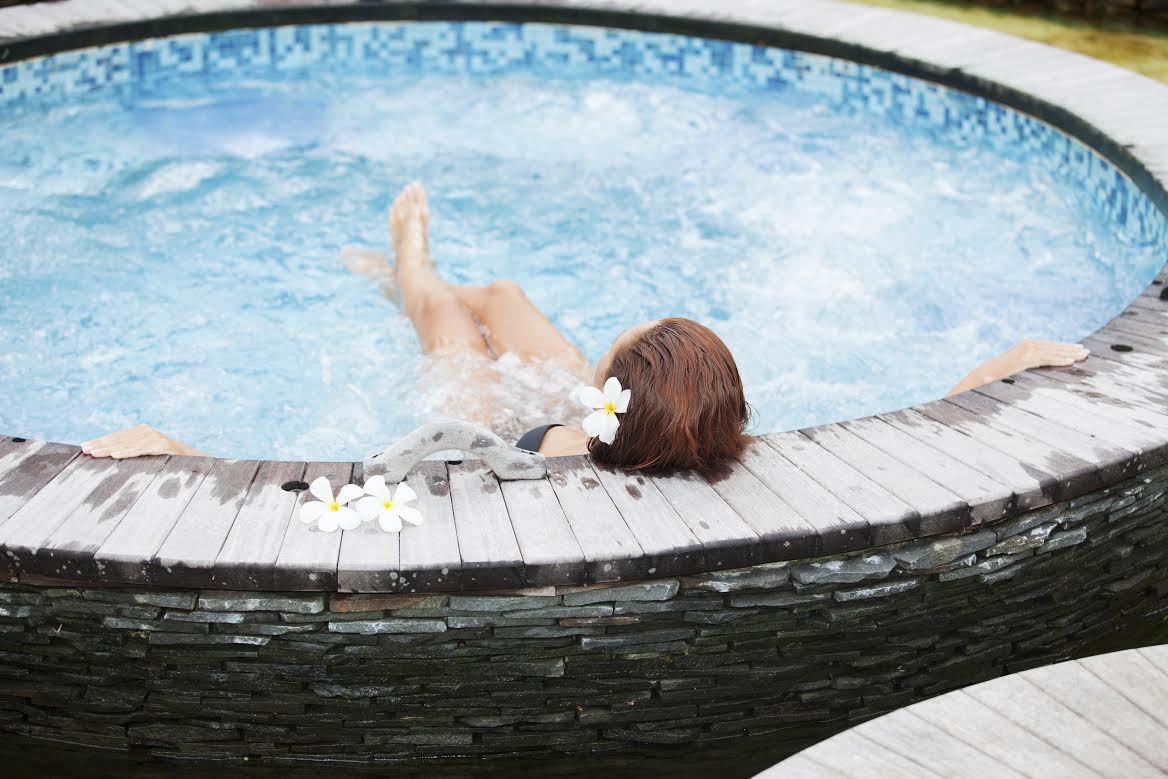 While a hot tub may seem like an expensive luxury, spas and hot tubs actually have a great amount of health benefits. Many ancient cultures such as the Greeks and Egyptians utilized spas for physical health and relaxation. Spas and hot tubs have changed and improved drastically since those ancient times and the number of benefits they provide have only increased, some of which include:
Lower Blood Pressure – When your body absorbs heat, it uses that energy to facilitate a number of bodily processes. While your body warms itself, your blood vessels dilate and blood flow increases. In about 20 minutes, your blood pressure can be reduced significantly.
Joint Relief – While sitting in water, about 90% of our body weight is supported. Giving your joints a break every now and then will greatly reduce temporary joint pain.
Water Jet massages – Hot tubs and spas have built in jets to help circulate water. The jets can range in size and water pressure, perfect for providing a refreshing massage catering to your needs.
Medical Benefits – hot tubs and spas can also aid in treating certain pains and illnesses. Studies have shown spending time in a spa can help with back pain, diabetes, weight loss, arthritis, cardiovascular health, and sleep problems.
It's far from unusual to have some concerns about running out and investing in a hot tub yourself. Despite the number of health benefits, potential maintenance concerns often arise. Caring for an outdoor hot tub or spa can be surprisingly easy. Hot tubs and spas have their own filters that should be cleaned regularly. Invest in a pool vacuum and/or a brush for use once a week will help with dirt and chemical build up. Otherwise just skimming your hot tub or spa by hand daily and using a cover should be enough to keep everything clean and in working condition.
If you're interested in buying a hot tub or spa to wait out the winter in comfort and warmth, and want one at an affordable price, then come see what Sunrise Premiere Pool Builders has to offer!
Sunrise Premiere Pool Builders LLC  not only conducts Maryland spa, hot tub, and pool installations and renovations but also provides pool services, supplies of automatic cleaners, automatic covers & mesh covers, pumps & filters, Chemicals, Special lighting systems, salt generating systems, heaters, and pool toys. We will transform your pool environment into a private oasis.
If you have any questions about pool renovations or need installments, contact Sunrise Premiere Pool Builders LLC. By calling 410-349-3852 or clicking here today!
Check us out on Facebook, Twitter, Google+, Pinterest, and LinkedIn as well!