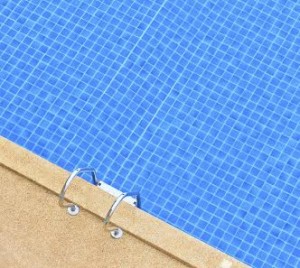 Labor day is only a little over a week away – wait, what? Where did summer go?! We're surprised to realize that it's almost over, too. Most public pools are getting ready to close their gate for the cool months ahead and with closed gates come closed pools. Many people choose to take the same tack and close their pools right after Labor Day.
Pool closings are a lot of work that require remembering to drain a lot of different things and remembering exactly where your pH levels are supposed to be for winter. It's important to refresh your mind every year to make sure that you don't miss any steps. It's also advisable to get some extra professional tips for closing your residential Maryland pool.
Expert Pool Closing Tips
Close your pool at the right time – You might be surprised to know that Labor Day weekend might not be the best time to close your pool. Your pool needs to be 65 degrees at most when you close it to avoid algae growth. It's advisable to close your pool a little later in the season to allow it some time to cool down. Plus, you'll get some extra mileage out of your pool, which is great for such a big investment.
Make sure you add chemicals when you close it – Chemicals aren't only for when your pool is open. They help prevent your pool from freezing and causing damage in the winter months and discourage organism growth. It's important to balance the water within a week and shock the pool a day or two before you decide to drain it. You can also add algaecide and other preventive chemicals at this time.
Drain well – You want to make absolutely sure that everything is drained (with the exception of the very bottom of your pool). Make sure that you blow all of the water out of the pipes and plumbing at the end of the season. You don't want everything to freeze and break during the cold Maryland winter. On that note, it's also a good idea to run your filter in the winter months. It'll keep the filter from freezing.
Call a professional – If you're in doubt about any part of closing, you should immediately call a professional. They can either give you advice over the phone, come to see what the problem is, or even help you with your closing. Pools are expensive investments and you don't want to run the risk of ruining your pool during closing. A professional can help you take care of all of the details and prepare you for next summer!
Pool Closings from Sunrise Premier Pools
Our service technicians at Sunrise Premier follow strict checklists to ensure that your pool is properly closed for the winter months ahead. Don't spend your winter stressed out that something might be wrong with your pool when next summer rolls around – feel confident knowing that your pool was closed by experts! If you need assistance with your Baltimore pool, or are looking to build a custom pool or spa, feel free to call us at 410.349.3852 or visit our website.
Be sure to follow us on Facebook, Twitter, and LinkedIn!
Source: Swim University