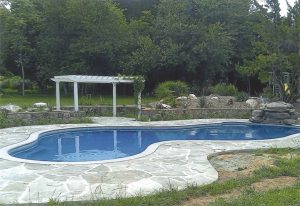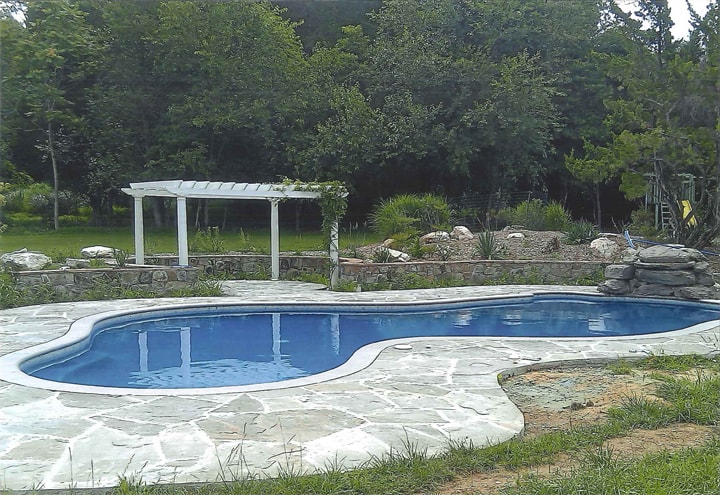 Even if you aren't a first-time pool owner, you are bound to have numerous questions about it and how to maintain it. The summer season is behind us, and we are now into October – it's a spooky time of year! One thing that might send shivers down your spine is the thought of closing down your pool for the next few months. But who says the fun needs to end? If you've been considering switching to a saltwater pool, then here are some more questions you should ask. 
What Health Benefits Does It Have? 
One of the best reasons to own a pool – any pool – is that it imparts some amazing health benefits. Even this late in the year, you can still expect to see pleasantly spring-like temperatures outside. Why not take a dip? Going for a swim in your backyard saltwater pool can help alleviate the boredom of quarantine and allow you to catch some rays at the same time. For one thing, you have less chlorine exposure to worry about; for another, you can avoid painful eye irritation. Your swimsuit will last longer since there is less chlorine for the fabric to chemically interact with, which is always a good thing. There's also the chance that chlorine can cause cancer – minimize your risk by any means necessary! 
Does The Salt Make the Pool Rusty? 
Rust is a common problem when water touches anything metal. There is a small chance, however unlikely, that some corrosion could affect both the pool structure and some elements of it. This is even more possible when you have a steel or aluminum-based pool, as those are both metals that are otherwise very durable. 
What Happens to the Pool's Warranty? 
Having a warranty on your pool is a good idea. As with other aspects of your home design, though, you will want to eschew anything that could potentially void said warranty. Here, you need to be extra cautious: you could expose yourself to a voided warranty by accident. So the question must be asked – is your pool still within its warranty period? 
Is Ordinary Salt Sufficient? 
This question is frequently asked and is also totally understandable. Anodized salt will damage your pool, but ordinary table salt isn't concocted this way. That said, you'll want to invest in pool salt that is formulated for this purpose, however, you can cat purified pool salt since it is technically food grade.  
How Much Maintenace Does It Really Require? 
At last, we approach the topic of pool maintenance. It's a common misconception that they are no-maintenance whatsoever. They are just low-maintenance. Be sure to winterize them in a timely manner; also, test the pH and chlorine levels every week or so. Then check the amount of salt at the end of each month, and lastly, check the salt cell to verify that it is still in good cognition. 
Questions? Ask Sunrise Premiere Pool Builders LLC
If you still have questions about how to build a brand new swimming pool, Sunrise Premiere Pool Builders LLC is here to help you. We here at Sunrise Premiere Pool Builders LLC can build and install your pool or spa and also provide you with pool chemicals, services, and more. If you have questions, feel free to give us a call at 410-349-3852. To see more from us and for tips and tricks, be sure to follow us on Facebook, Twitter, Pinterest, and LinkedIn.