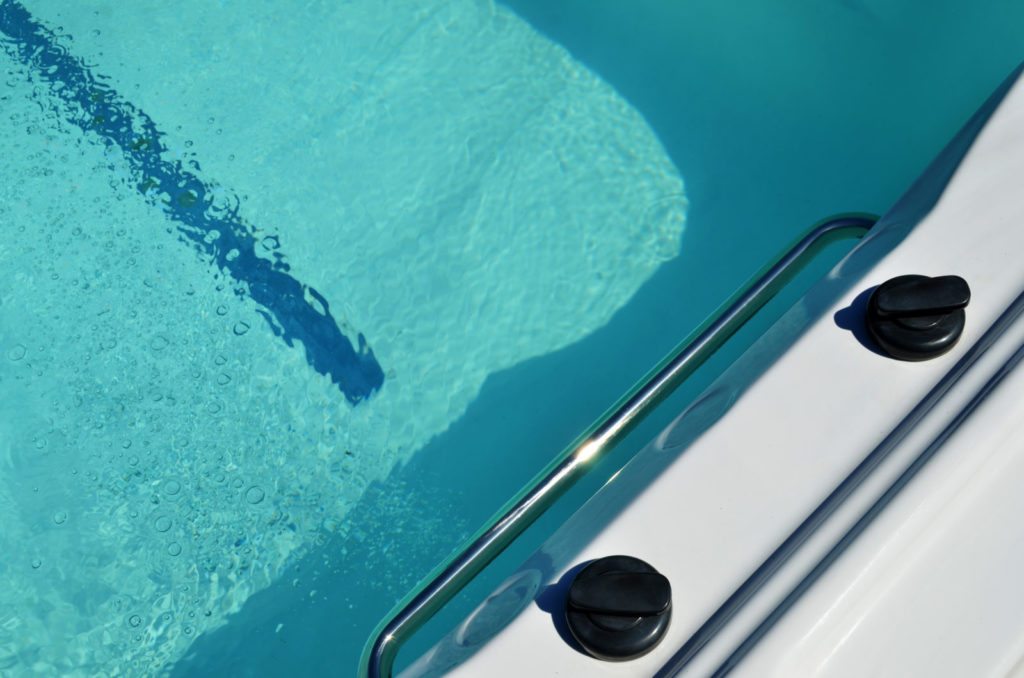 Have you ever wished that you could just sit and steep in your hot tub but then go for a few laps when you are tired of sitting still? If that's the case, then you'd probably want to have a swim spa installed in your yard instead of the conventional design where you either have a spa or a regular swimming pool. Who says you need to follow tradition anyway? Do something that will amaze your family and friends while astounding your neighbors. Here are some fabulous tips for finding the perfect swim spa for you!
What Exactly Is a Swim Spa?
The first question on your mind is bound to be "so what are they?" They serve as alternatives to the old-school swimming pools that you're familiar with during your time spent living in the suburbs. You'll get plenty of time to get in some water-based exercising and enjoy all of the benefits that a hot tub or jacuzzi can give you. They feature massage jets, and the best part is that you can use them year-round! 
Carefully Consider the Placement
So now that we have tackled that first question, we can turn our attention to where you should place a newly-built swim spa. Make sure to choose a completely level surface anywhere between 11 and 19 feet long. They can be installed indoors or out, but understand that indoor swim spas require the proper ventilation. Even so, you could also decide to go with a recessed installation that will resemble an inground swimming pool. 
Determine Why You'd Want One
Given all of the choices, options, and decisions in front of you, you might end up feeling a little bit confused. That's not a problem at all! Just start by determining why you are interested in the concept of swim spas and why you would wish to purchase one. Some reasons include, for example, practicing your technique, exercising more often, relieve pain from health conditions such as arthritis, or simply as the hub for a pool party once you can host those again.   
Select the Desired Features
Once you finalize your budget, you can start daydreaming about the features you want the most. Massage jets, custom-built waterfalls, water features, sound systems, and even WiFi-based controls are all at your fingertips – you just have to figure out what you want and make room for it in your plans!
Questions? Ask Sunrise Premiere Pool Builders LLC
If you still have questions about how to build a brand new swimming pool, Sunrise Premiere Pool Builders LLC is here to help you. We here at Sunrise Premiere Pool Builders LLC can build and install your pool or spa and also provide you with pool chemicals, services, and more. If you have questions, feel free to give us a call at 410-349-3852. To see more from us and for tips and tricks, be sure to follow us on Facebook, Twitter, Pinterest, and LinkedIn.