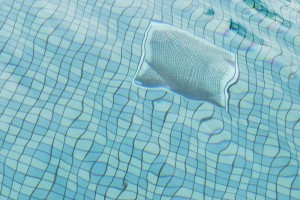 Pools are a very big investment. They require time, money, and maintenance, but are well worth it if you're the kind of person who like spending their summers relaxing and basking in the sun. They can also significantly improve the value of your home and make for a great centerpiece for your backyard landscaping, especially if you add some decorative or fun features on. Like any big investment, you want to make your pool last and you want to make sure that your pool is well taken care of and maintained. Sure, it can be a lot of work, but you won't be throwing your money down the drain (or in the filter, for that matter). Check out the following pool maintenance facts to get an idea of how important pool maintenance is for the longevity of your backyard residential pool.
Not maintaining your pool will cut its lifespan by half or more. Taking care of your pool will save you money. Would you rather spend upwards of 10 grand to have your pool reinstalled or a couple hundred dollars per year to invest in good pool maintenance? It's kind of a no brainer.
There's more to taking care of your pool than chlorine and skimming. While both of those things are important for keeping your pool clean and healthy, you also need to remember to clean the liner, vacuum the bottom of the pool, make sure the pump is working properly, remove debris from the trap and more. Pool maintenance is an extensive job.
You need to clean your pool about twice per week. You obviously don't need to run the full gambit on maintenance more than once per week or once every two weeks, but you definitely need to clean it and check the chemical levels to make sure that your pool is safe to swim in – more often if you're using your pool every day.
Professional service will save you time and money. It might surprise you to know that you'll save money by using a professional service. We buy chemicals in bulk and know how to clean and maintenance your pool more efficiently and quickly than someone who doesn't have experience with pool maintenance.
Professional Pool Maintenance from Sunrise Premier Pools
Sunrise Premiere Pool Builders can keep your pool looking great with a variety of different maintenance packages.These packages may be offered with or without chemicals, depending on your needs.
Weekly Maintenance
Bi-Weekly Maintenance
Monthly Maintenance
Pool Openings
Pool Closings
Give us a call to discuss the packages in depth and figure out which one will work best for you. If you need assistance with your Baltimore pool, or are looking to build a custom pool or spa, feel free to call us at 410.349.3852 or visit our website.
Be sure to follow us on Facebook, Twitter, and LinkedIn!